Destination NSW did not set conditions of consent to ensure the safety of trackside residents and spectators.  A flying tyre injured 2 spectators during the 2017 event, and a flying piece of mudguard narrowly missed a young boy in 2018 and spectators leaned over the track during racing to take 'selfies'. During 2019, two drunken spectators had no problem scaling the safety fence and sitting astride it during the finale – with cars racing a few metres below.
In this location, safety breaches are possible, and probable, because there is not enough room between homes and the street for an adequate line of protection. Astonishingly, 50% of this circuit has buildings LESS THAN 5 METRES from the track.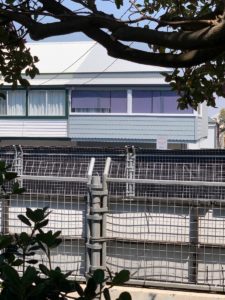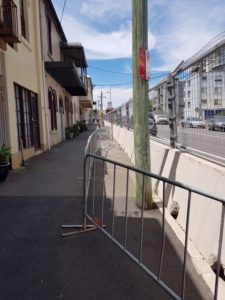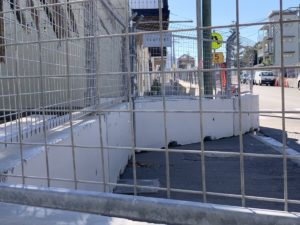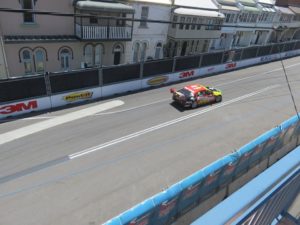 The main problems with the Newcastle circuit are: the safety risk posed by flying debris, the numerous UNGUARDED access points along the circuit and the easy access to large sections of the track.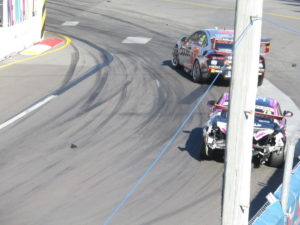 In every race, debris from damaged cars flies in all directions. 
Flying debris is NOT a rare occurrence and the Confederation of Australian Motorsport (CAMS)  has generic guidelines to ensure safety. These are spelled out in the CAMS Track Operators' Safety Guide.  However, the Newcastle 500 does not, and cannot, abide by these guidelines because buildings are far too close to the track to install the recommended line of protection at a safe distance. Unlike other locations, there is NO grassy verge to slow down flying debris.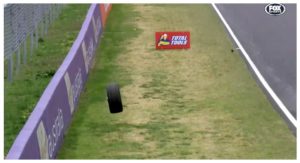 The Newcastle track has NO grassy verges to offer protection from flying debris.
Because this track cannot comply with safety guidelines, it is up to the DISCRETION of CAMS inspectors to license the track. CAMS delegated the track licensing authority to its Track Safety Advisory Committee, which is headed by the ex-Supercars driver WHO HELPED DESIGN THE TRACK, Mark Skaife. This committee also includes David Stuart, who until recently was Supercars Sporting and Technical Director and is now CAMs Division Manager-Safety and Race Operations.
The old adage 'Dracula in charge of the blood bank' springs to mind.
This conflict of interest is nothing short of outrageous, yet both DNSW and CoN continue to tell the public the circuit abides by the safety criteria specified by CAMS. 
"We've put a huge amount of work into delivering up a really good racetrack with great character and great elevation change, showing off the vista and the beautiful aspects of Newcastle's coastline," said V8 legend Mark Skaife, who helped design the circuit. (Newcastle Herald, 5/12/2016)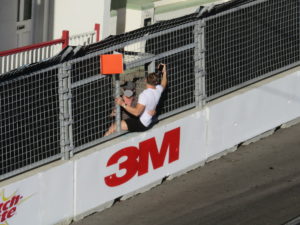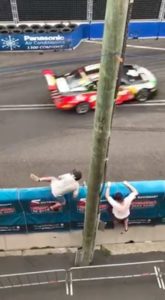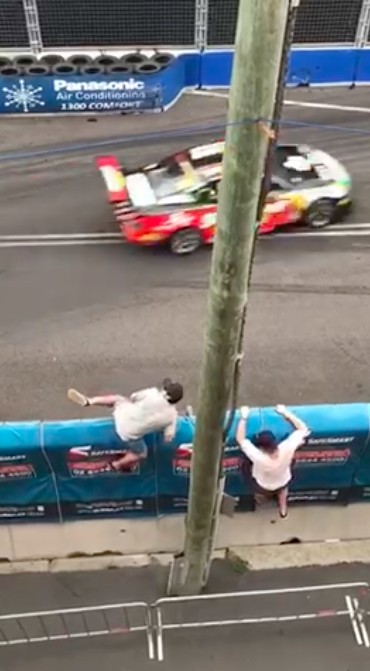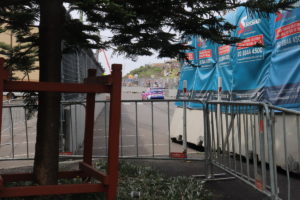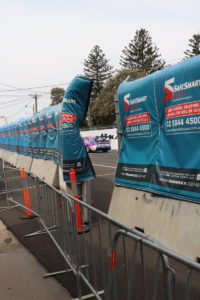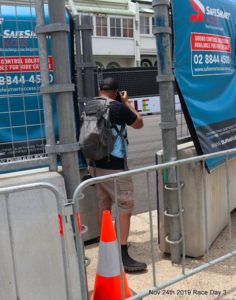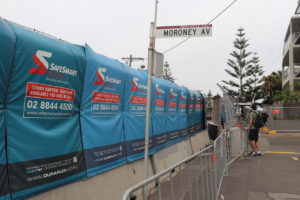 Not surprisingly, he makes no mention of the safety risks this track generates due to its location and proximity to homes and businesses.